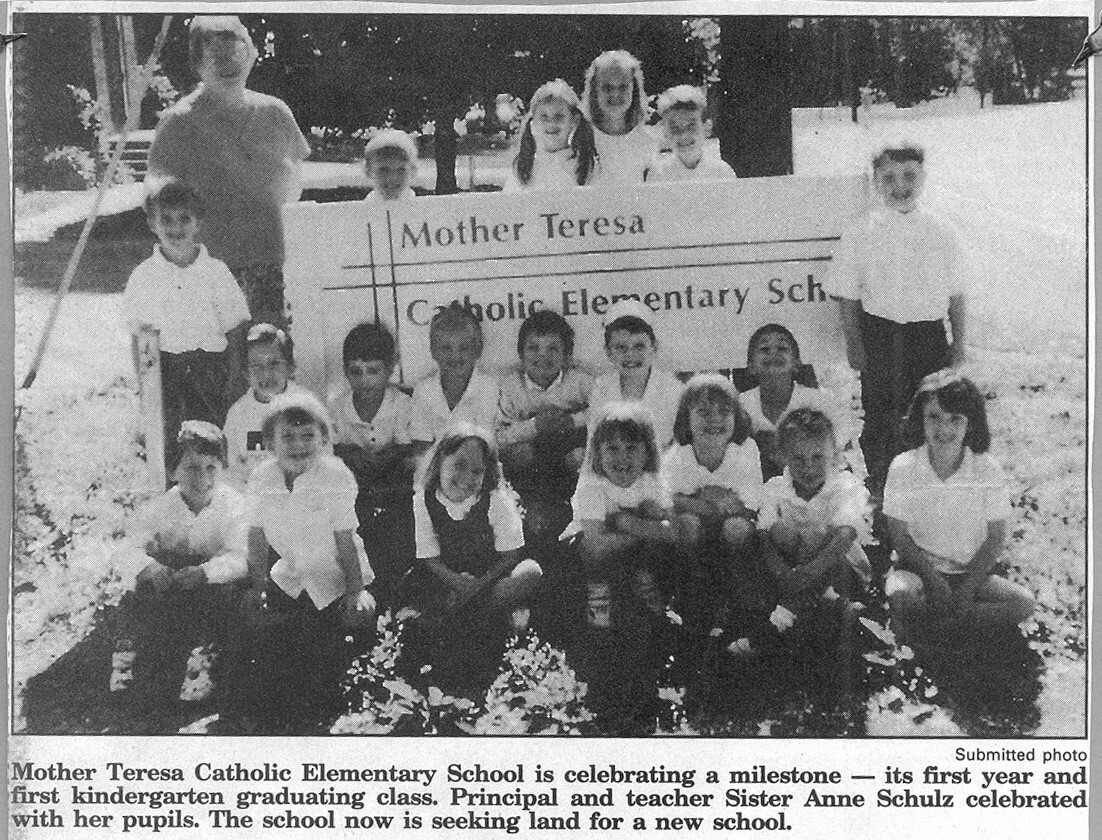 Mother Teresa Catholic Elementary School (MTCES) is one of only six independent, private Catholic elementary schools in the Archdiocese of Cincinnati. A group of 20 families, concerned about the unavailability of Catholic education opportunities in the Butler-Warren, Ohio region, founded the school. In 1998, MTCES was opened in the basement of Our Lady of Sorrows Church in Monroe.
In January 2002, MTCES built its permanent home on a 25-acre campus in Liberty Township, and by the fall of 2006, a complete K-8 educational program was offered. The 2016-2017 school year brought the opening of the fourth building expansion. This expansion has allowed for gradual enrollment growth. The 2023-2024 school year will mark the final class expansion with each grade level K-8 accommodating up to 75 students.
In 2018, while celebrating the school's 20th anniversary, MTCES was named a Blue Ribbon School of Excellence by the US Department of Education. This honor recognizes MTCES' commitment to educational excellence for all students.
The most recent expansion efforts at MTCES led to the construction of a chapel, conference room, teacher work space, and a staff lounge. The Chapel of St. Teresa of Calcutta was dedicated on October 6, 2022 by Archbishop Dennis Schnurr. Located at the entry and heart of the school, the Chapel provides the MTCES community with a place to experience the real presence of Christ within our school building and gather for prayer.