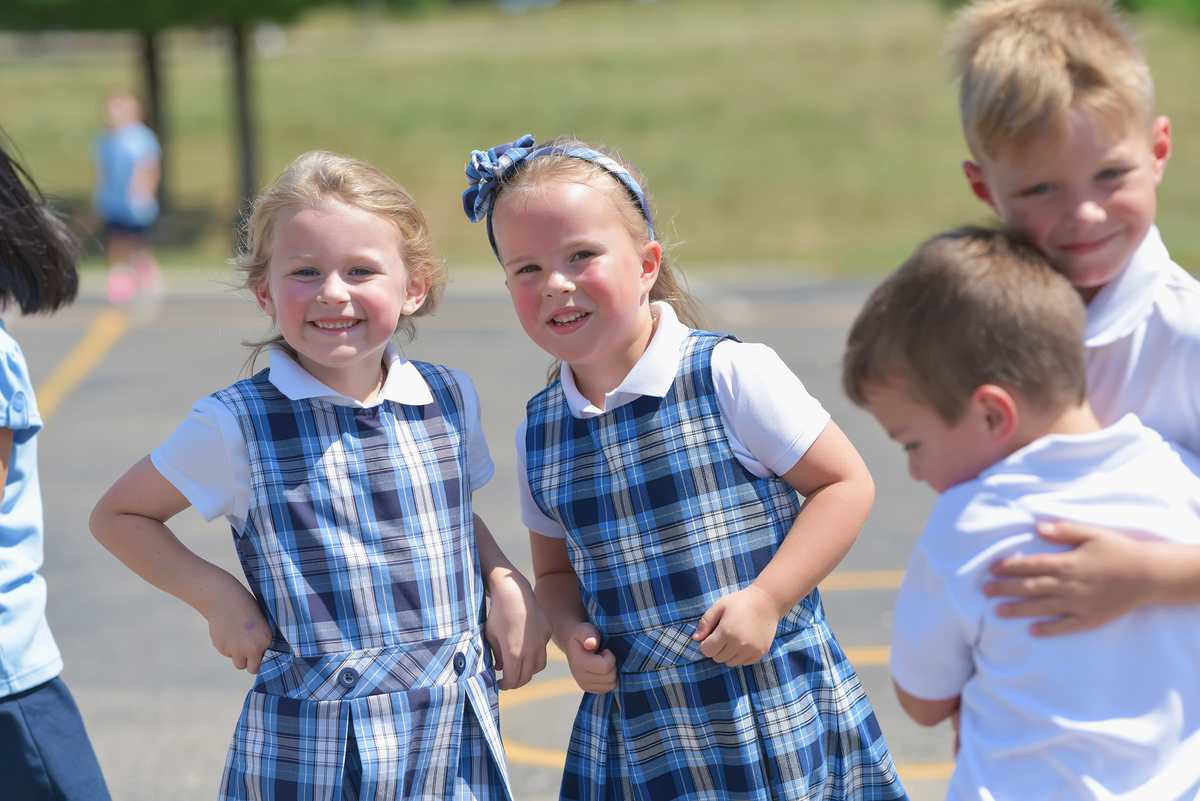 WHO IS MTCES?
With an emphasis on academic excellence, spiritual growth, and a commitment to community service, Mother Teresa Catholic Elementary School helps K-8 students build a solid foundation for life.
We love MTCES because it is a faith-based environment where our kids are receiving a phenomenal education and growing spiritually, developmentally and socially. They have made wonderful friendships and are excited to go to school each day. As parents, we have countless hands-on volunteer opportunities to get involved and be engaged. It is such a loving, open and encouraging environment, we are so blessed to be part of this school.
MTCES was where we felt the most part of a community. We knew this school would prepare our children to be active Christians, confident communicators, and fully integrated individuals.
We chose MTCES because of its strong sense of community and belonging as well as its commitment and dedication to building strong and confident students in both academics, their faith, and community.